24 HOUR PEST CONTROL IN TUFNELL PARK
We are available to assist with a pest situation. The professionals here at Empire Pest Control are fully trained. Our team members have had decades of combined experience and can easily take care of pest control issues with the maximum efficiency and the least trouble to your home life. This is true no matter it's small flats, luxury apartments, terraced houses or detached homes.
Insect or rodent control is a significant issue and emergency circumstances can happen. That is the reason why we are available for day or night pest control in Tufnell Park. This could happen with both your home and businesses. For a variety of reasons, you might be struggling with a sudden pest infestation. We have the ability to eliminate any sort of pest variety, whether that is rats, mice or a wasp's nest. Our technicians have the expertise to solve your infestation, irrespective of the magnitude.
Tufnell Park N19 24 hour Pest Control Services
Empire is also a commercial Tufnell Park pest control company. We acknowledge that discovering vermin or insects might sadly prevent your organisation from having the ability to carry on running. We provide a variety of solutions and pest control contracts for commercial enterprises which require consistent pest measures. Our reliable specialists are licensed and highly qualified to eradicate all Tufnell Park commercial pests. EPC will cater for your business buildings. This covers small and big companies and also public buildings types, including care homes, colleges or churches.
Industrial pest control will be necessary regardless of if your Tufnell Park work space is an office building or a retail store. Managers ought to make sure they arrange scheduled pest control services. To get good productivity out of your workers, they need to operate in healthy and positive environment. Pest control is also essential for workshops and also if you own a café or catering company. Stored goods can typically fall prey to unwanted pests such as insects and rodents. Empire's guys can apply our pest control procedures in a way that causes barely any interruption to your work environment. We will also do that without involving undue harm to your building or products. Give us a call as soon as possible and contract Empire Pest Control to deal with the situation.

North London 24 hour Pest Control in Tufnell Park N19
For 24 hour pest control services that are professional yet friendly you want us, Empire Pest Control. We can provide pest solutions are both residential and commercial clients. You will be able to feel secure in using EPC's pest control services as we are members of the so you will know that our technicians are fully qualified and trained. We also comply with COSSH and health and safety legislation. We are a well established pest control company with top pest control specialists. We have a wide variety of high-quality pest solutions for eliminating pests and pest prevention in the business or home.
At EPC, we offer a range of 24 hour pest removal, exterminating and prevention treatment plans including exhaustive one-offs and contracts. Also available is the EPC 24 hour emergency pest control phone line 0800 633 5220 and 24 hour response team which allows us to give you emergency pest control treatment. Our pest technicians and surveyors, all fully qualified, are in and around Tufnell Park N19 and so they have localised comprehension of the pests in the area. We are leading the way for top quality 24 hour pest control in North London and surrounding areas.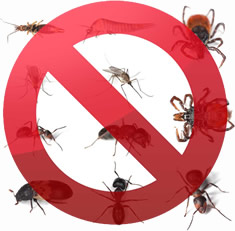 Whether you need an emergency fox remover, a rat exterminator or services for other pests, Empire Pest Control have personally tailored pest control services suited to you. Call us now on 0800 633 5220 for an instant quote on 24 hour pest control Tufnell Park N19, alternatively fill in the instant request form on the right and one of our team will call you back. Our pest control services are carried out rapidly, successfully and expertly. In Tufnell Park N19 we provide pest services for (but not exclusive to) ants, cockroaches, fleas, mice, flies, wasps, bedbugs, rats, pigeons, moths, foxes and squirrels.
We at EPC pride ourselves not only on the high standard of work we carry out but on our undisputed reputation. Call us now on 0800 633 5220 for an instant quote on 24 hour pest control Tufnell Park N19, alternatively fill in the instant request form on the right and one of our team will call you back.
For Pest Control in Tufnell Park N19 Call Empire on 0800 633