24 HOUR PEST CONTROL IN HORNSEY
We will assist you with any pest infestation. Our specialists at Empire Pest Control are fully trained. Our technicians have had years of combined experience and are able to take care of pest control infestations with the utmost effectiveness and the minimum hassle to your home life. This is true regardless of if it is flats, penthouse suites, semis or massive homes.
Pest control could be a serious concern and emergency situations sometimes occur unexpectedly. That is the reason why we are available for day or night pest control in Hornsey. Problems may occur in both homes and organisations. For whatever reasons, your company might be trying to manage an unexpected pest infestation. Our operatives are able to deal with any pest infestation, if that is mice, mice or wasps. We have the specialist knowledge to manage your infestation, whatever the scale.
Hornsey N8 Pest Control Services
Empire is also a commercial and industrial Hornsey pest control company. We recognise that finding vermin or insects could often stop your business from having the ability to carry on running. We are offering a variety of services and pest management agreements for business establishments which may need regular pest procedures. Empire Pest Control's skilled staff members are accredited and qualified to eradicate all Hornsey industrial pests. Empire will cater for any company property. This covers smaller and larger businesses and also public service services, including care homes, schools or churches.
Business pest control will be a necessity regardless of whether your Hornsey work environment is offices or a shop. Owners must make certain they make use of regular pest control solutions. To get the best out of your personnel, they need to operate in a sanitary and enjoyable work area. Pest control is also required for stockrooms and also if you have a café or catering firm. Stored goods can typically become a target for unwelcome pests such as mice and rats. Our professionals can implement our pest control treatments in such a way that creates the least possible interference to your working day. We can also do that without creating extraneous harm to your building or stock. Call us today and contract Empire Pest Control to resolve the problem.

North London 24 Hour Pest Control in Hornsey N8
Are you looking for reliable, friendly and expert pest control in Hornsey N8 ? Then you can count on us at Empire Pest Control! As members of the BPCA you can be confident that our pest control services are carried out by qualified technicians that comply with health and safety legislation and COSSH. We are at the forefront of 24 Hour pest control in Hornsey N8.
We are able to offer a comprehensive range of solutions to your pest problems in Hornsey N8 whether you are a residential or commercial client. At EPC we have fully qualified experts that know how to deal with all pest including (but not exclusive to) ants, cockroaches, fleas, mice, flies, wasps, bedbugs, rats, pigeons, moths, foxes and squirrels. With our localised knowledge of pest in Hornsey N8 we can quickly and effectively remove and control pests.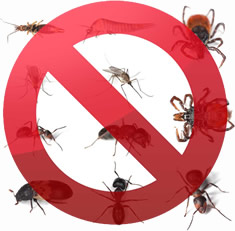 Do you have a need for 24 hour emergency pest control in Hornsey N8 ? Then we can help you! We have a 24 hour pest control phone line 0800 633 5220 and 24 hour rapid response team.
All of our pest treatments at EPC are carried out by a fully qualified expert that understands the importance of helping you get your environment back into good order. We have humane and eco-friendly treatments and give advice on how to pest proof your home or business.
Please phone 0800 633 5220 for professional pest control or use our form to the right hand side to contact us for further information, a quote or advice.
For 24 Hour Pest Control in Hornsey N8 Call Empire on 0800 633
If you require pest control london for any other pest Call 0800 633 5220