24 HOUR PEST CONTROL IN KINGSBURY
We are on hand to help you with your pest issue. Our specialists at Empire Pest Control are fully trained. Our professionals have had decades working in this field and can sort out pest control concerns with the utmost efficiency and the minimum headache to your home life. This is the fact regardless of whether it's small flats, maisonettes, cottages or country piles.
Insect or rodent control could be a significant problem and emergency circumstances sometimes happen any time. That is the reason we provide 24 hr pest control in Kingsbury. This could happen in both your home and businesses. For some reasons, your company may be trying to manage an unexpected pest attack. Our technicians are able to deal with any sort of pest variety, if this is mice, mice or a wasp's nest. EPC have the specialist knowledge to handle your issue, no matter what the scale.
Empire is also a commercial Kingsbury pest control company. We comprehend that discovering insects or rodents may sometimes inhibit your organisation from being able to carry on running. We have a full range of solutions as well as pest control programmes for commercial enterprises that may require long term pest regulation. EPC's trustworthy operatives are accredited and fully qualified to remove all Kingsbury business pests. Empire will cater to any kind of retail buildings. This includes smaller and large companies and even public buildings types, for example hospitals, schools or car parks.
Kingsbury NW9 Pest Control Services
Industrial pest control is usually required regardless of if your Kingsbury place of work is an office complex or a warehouse. Owners should make certain they arrange scheduled pest management services. In order to get good productivity from your staff members, they need to experience healthy and pleasant space. Pest control is additionally needed for workshops and also if you run a café or takeaway service. Stored items can commonly fall prey to unwelcome pests such as rats and mice. Our technicians will implement our pest control procedures in such a way that creates hardly any interruption to your work environment. Empire will additionally do all this without causing undue damage to your property or supplies. Contact us today and contract Empire Pest Control to deal with the situation.

North London Pest Control in Kingsbury NW9
You can be certain that here at Empire Pest Control we are qualified experts as we are members of the BPCA. Empire Pest Control is a professional pest control company with pest control specialists. We provide every customer, domestic or commercial, with professionalism, affordable prices and a 24 hour pest control response goal. We are the leading Kingsbury NW9 pest control company.
At EPC, we have local understanding of Kingsbury NW9 and modern pest control practices that are completed out humanely and with attention to the environment. This allows our pest control technicians to attain successful pest control treatments. All of our pest control treatments are completed with professionalism.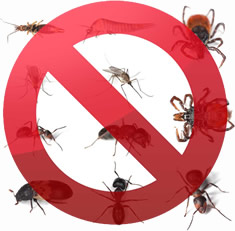 We accomplish premium pest removal, pest extermination and pest prevention with every pest issue receiving bespoke treatment. We can offer one-off services and contracts for commercial and domestic customers. In Kingsbury NW9 we supply pest services for (but not exclusive to) ants, cockroaches, fleas, mice, flies, wasps, bedbugs, rats, pigeons, moths, foxes and squirrels.
Emergency pest control treatments in Kingsbury NW9 are obtainable with the EPC 24 hour line 0800 633 5220 and 24 hour pest control response aim. To avoid reoccurring pest problems we provide pest prevention.
Call us now on 0800 633 5220 for an instant quote on 24 hour pest control Kingsbury NW9, alternatively fill in the instant request form on the right and one of our team will call you back.
For Pest Control in Kingsbury NW9 Call Empire on 0800 633