24 HOUR PEST CONTROL IN SEVEN SISTERS
Our team can help you with any kind of pest issue. The professionals here at Empire Pest Control are carefully trained. Our specialists have had many decades of combined experience and can easily deal with pest control issues with the maximum results and the least headache to your home life. This is the fact no matter it is flats, penthouse suites, cottages or mansions.
Insect or rodent control is a major issue and urgent circumstances do occur. That is why we provide 24/7 pest control in Seven Sisters. This could happen in both residential houses and companies. For some reasons, one may be putting up with an unanticipated pest infestation. EPC's workforce will fix any type of pest variety, if this is rats, mice or a wasp nest. Our guys have the knowhow to deal with your problem, no matter the level.
Empire is also an industrial and retail Seven Sisters pest control service. We comprehend that having rodents or insects can sadly stop your organisation from having the ability to open. We provide a wide range of solutions and also pest control agreements for commercial enterprises who may need routine pest prevention. EPC's trustworthy team are accredited and highly qualified to get rid of all Seven Sisters industrial pests. EPC are able to service your industrial building. This covers small and large companies and community buildings types, for example care homes, colleges or car parks.
Seven Sisters N15 24 hour Pest Control Services
Business pest control is likely to be a necessity regardless of whether your Seven Sisters work environment is an office or a retail space. Supervisors should ensure they organise routine pest control services. In order to get the most productivity out of your staff members, they should be able to be in a hygienic and pest free space. Pest control is additionally essential for storage facilities and also if you have a restaurant or catering company. Stored products can typically be infested by pests such as insects and rodents. Our guys will carry out our pest control strategies in a way that causes the least possible interruption to your work routine. Our company can additionally do all that without involving any damage to your property or supplies. Contact us immediately and contract Empire Pest Control to manage the issue.

North London 24 hour Pest Control in Seven Sisters N15
At Empire Pest Control we are the experts in pest control in North London with our 20+ years experience. Our pest control specialist team can remove and prevent all pests large and small; we have come across it all! We also are members of the BPCA for your peace of mind that we are fully qualified experts. If you would like to know how we can help you with your domestic or commercial pest issue call us today 0800 633 5220.
Due to three main factors, population density, the amount of flats, and the close proximity to major airports, London is experiencing a rise of pests. However, this doesn't mean that your Seven Sisters property has to have a pest problem. Here at EPC we can provide you with specialist Seven Sisters N15 24 hour pest control solutions. Our Seven Sisters N15 pest control team will carry out a full site survey and supply an efficient action plan that will be individual to your pest problem.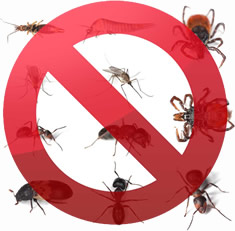 In some cases all it takes for pest prevention or to control the pest problem in Seven Sisters N15 will be to keep a clean and tidy home or business. However, for some pest problems in Seven Sisters N15 this is not enough. Bedbugs can hide in any small crack and are rarely spotted. Or wasps can build a nest in hard to reach places. EPC's fully trained 24 hour pest specialists can execute high-quality pest removal or pest prevention in Seven Sisters N15.
We offer an emergency pest control service at EPC as we have a 24 hour phone line and a 24 hour rapid response pest control team.
Call us now 0800 633 5220 for expert pest advice for residential or commercial pest control solutions. Or fill out the form on the left and we will get in touch with you. We find solutions to any pest, including (but not exclusive to) ants, cockroaches, fleas, mice, flies, wasps, bedbugs, rats, pigeons, moths, foxes and squirrels.
For 24 hour Pest Control in Seven Sisters N15 Call Empire on 0800 633