24 HOUR PEST CONTROL IN BRENT CROSS
Our company will help with a pest infestation. The specialists at Empire Pest Control are thoroughly trained. They have had decades of combined experience and can easily sort out pest control infestations with the maximum results and little to no trouble to your life. This is true no matter it's flats, penthouse suites, cottages or detached homes.
Pest control is a significant problem and emergency situations often happen any time. That is the reason why we offer day or night pest control in Brent Cross. Problems could happen with both homes and companies. For a variety of reasons, you might be struggling with an unexpected pest infestation. Our operatives are able to fix any type of pest infestation, whether that is mice, cockroaches or a wasp nest. Empire have got the knowhow to solve your problem, whatever the severity.
Empire is additionally a commercial Brent Cross pest control service. We comprehend that suffering from pests might easily stop your company from having the ability to run. We provide a wide array of treatments and pest maintenance agreements for services who might need long term pest prevention. Empire Pest Control's skilled staff members are accredited and highly qualified to remove all Brent Cross commercial pests. Empire Pest Control are able to cater to any kind of commercial building. We cover small scale and big organisations and also public service things, for example care homes, schools or churches.
Brent Cross NW4 24 hour Pest Control Services
Business pest control is bound to be necessary regardless of whether your Brent Cross place of work is an office complex or a shop. Supervisors should guarantee they factor in scheduled pest management solutions. So as to get the best out of your employees, they need to operate in safe and enjoyable environment. Pest control is likewise essential for factories and if you have a café or takeaway service. Stored goods can frequently become affected by pests such as rodents. EPC's technicians can execute our pest control procedures in a way that creates barely any interruption to your work environment. We will also do all this without involving unnecessary harm to your property or supplies. Call us today and hire Empire Pest Control to handle the problem.

North London Pest Control in Brent Cross
Empire Pest Control is a member of the BPCA meaning that you can be assured that EPC is a 24 hour professional pest control company with specialised pest expertise. EPC can expertly remove, exterminate or prevent pests for both commercial and residential clients. As your leading pest service EPC can provide expertise, very reasonable prices and a 24 hour pest control response aim.
EPC carries out specialist pest removal, pest extermination and pest prevention with each client's pest issue receiving bespoke treatment. One-off services and contracts for residential and commercial clients are provided by EPC. In Brent Cross NW4 EPC carries out pest treatments for (but not exclusive to) ants, cockroaches, fleas, mice, flies, wasps, bedbugs, rats, pigeons, moths, foxes and squirrels.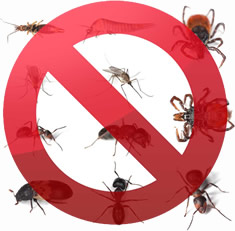 The EPC pest control officers use their localised understanding of Brent Cross NW4 and complete modern pest control treatments humanely and with consideration to the environment for the best pest control services. Each pest control service is carried out with full professionalism.
Emergency pest control treatments in Brent Cross NW4 are made possible by EPC due to their 24 hour line 0203 633 2143 and 24 hour pest control response aim. To prevent reoccurring pest problems, EPC provides expertise on pest prevention.
Call us now on 0203 633 2143 for an instant quote on 24 hour pest control Brent Cross, alternatively fill in the instant request form on the right and one of our team will call you back.
For 24 hour Pest Control in Brent Cross Call Empire on 0203 633 2143