24 HOUR PEST CONTROL IN GOLDERS GREEN
EPC are on hand to assist with any kind of pest issue. The specialists here at Empire Pest Control are fully trained. Our technicians have had decades of combined experience and will fix pest control problems with the maximum success and hardly any inconvenience to you. This is true no matter it's bedsits, maisonettes, bungalows or detached homes.
Rodent or insect control could become a serious problem and urgent circumstances can happen any time. That is the reason why we provide 24/7 pest control in Golders Green. This can happen with both residential houses as well as commercial premises. For a variety of reasons, you might be putting up with a sudden pest infestation. Our technicians can handle any type of pest invasion, if that is squirrels, ants or wasps. We have the capability to manage your infestation, regardless of the extent.
Empire is in addition an industrial and commercial Golders Green pest control provider. We comprehend that having insects or vermin can sadly stop your company from having the ability to open. We provide a wide range of remedies and also pest management contracts for business establishments that might need regular pest procedures. Empire's skilled team are licensed and highly qualified to eradicate all Golders Green industrial pests. EPC can service any kind of retail property. We cover small scale and large organisations as well as public service services, such as hospitals, schools or car parks.
Golders Green NW11 24 hour Pest Control Services
Business pest control is bound to be required regardless of if your Golders Green work space is an office building or a retail store. Managers ought to make certain they have regular pest management services. So as to get the very best out of your workers, they require to work in a hygienic and pest free space. Pest control is additionally crucial for factories as well as if you have a dining establishment or catering firm. Stored goods can commonly become a target for unwanted pests such as rats and mice. Our professionals can execute our pest control regimes in a way that brings a minimum of disturbance to your work environment. We can additionally do this without initiating unnecessary damage to your building or stock. Contact us asap and contract Empire Pest Control to handle the issue.

North London 24 hour Pest Control in Golders Green NW11
At Empire Pest Control we are a professional, friendly and expert pest control team that work throughout Golders Green NW11. We give solutions to pest problems to residential and commercial customers as we have over 20 years experience in the pest control industry. As we are part of the BPCA all of our technicians are fully qualified and comply with COSSH and health and safety legislation. You can count on us to give you specialised pest control in Golders Green NW11.
At EPC we do not give quick fixes but rather we give complete solutions to your pest problem in Golders Green NW11. Whether you are fed up with pigeons, running scared from cockraoches or concerned about a fox we can give you bespoke advice and solutions. EPC's 24 hour pest control in Golders Green NW11 is humane and is carried out with consideration to the environment.
We can offer you a wide range of pest control services whether you are a residential or commercial customer. We can offer contracts, one-offs and 24 hour emergency pest control services. For our 24 hour emergency pest control service in Golders Green NW11 please phone us on our 24 hour line 0800 633 5220 to talk to one of our experts.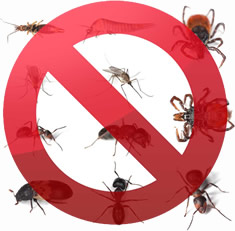 We provide a variety of 24 hour pest control services in Golders Green NW11 that are all tailored to each of individual customer's need. As we have a team based in and around Golders Green NW11 we have local knowledge which helps us know how to treat your pest problem. We are a team of fully qualified experts that know how to deal with all pest including (but not exclusive to) ants, cockroaches, fleas, mice, flies, wasps, bedbugs, rats, pigeons, moths, foxes and squirrels.
Please phone 0800 633 5220 for professional pest control or use our form to the right hand side to contact us for further information, a quote or advice.
For 24 hour Pest Control in Golders Green NW11 Call Empire on 0800 633
If you require pest control london for any other pest Call 0800 633 5220