Islington N1 24 hour Pest Control Services
North London 24 hour Pest Control in Islington N1
Empire Pest Control can offer you a range of treatments for all 24 hour pest problems in Islington N1. Whether you have an emergency situation in your home with foxes or your business needs a pigeon removal, we can offer you an expert pest control services that will eliminate those pesky pests! We, at Empire, are a specialised and devoted team that will give you a friendly yet professional service. Whether your problem is a residential or commercial pest issue will offer guidance on prevention and control.
We are part of the BPCA which allows you to certain that we will provide a safe, professional and efficient 24 hour pest control service.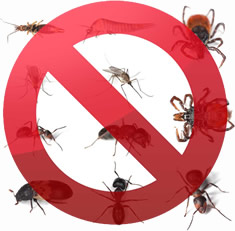 Empire Pest Control was created with the ideology to give rapid, deterrent and reactive 24 hr pest control services for all pests including (but not exclusive to) ants, cockroaches, fleas, mice, flies, wasps, bedbugs, rats, pigeons, moths, foxes and squirrels. At EPC we have 20+ years experience and are focused on giving all our clients a specialised, quality and reliable pest control service with our local Islington N1 pest control unit.
Do you require 24 hour emergency pest control services in Islington N1 ? At EPC we have a rapid response callout for emergency commercial or domestic pest problems. Call our 24 hour emergency pest control team now 0203 633 2143.
Call us now 0203 633 2143 for expert pest advice for residential or commercial pest control solutions. Or fill out the form on the left and we will get in touch with you.
Pests Islington – FAQ
Do you carry out inspections for commercial premises in Islington?
Yes, we do have technicans based in and around the Islington area who carry out surveys for Commercial properties. We do treat many commercial premises already in Islington whether it is an ongoing infestation or a short term treatment we have the plan to suit you.
How much does it cost to get rid of rats in Islington?
We do not have a set price for rat treatments in Islington as there are many factors we need to consider. It depends on the extent of the infestation and the size of the property. Also it depends on what treatment needed. At the time of booking the price will be confirmed.
Will pest control chemicals harm cats?
No, our treatments in Islington are safe for all animals including cats. Once on site our technician will assess the surrounding to determine what treatment is necessary. On some occasions a spray treatment is required so you will need to vacate the property for up to 4 hours, but you will be informed of this at the time of booking.
What precautions must I take if I have a fish tank?
Depending on the treatment which is being carried out, if we are using an insecticide you may have to remove the tank usually you will be able to leave the tank and seal it with plastic raps.
What information do you require before first visit?
We need to know the type of pest problem you have and whether you believe it's an infestation or not. We then will arrive at your premises to conduct a full investigation to determine which resources and pesticides we will be using.
Do you require payment up front for a home treatment in Islington?
Depending on the treatment being carried out in Islington we require payment at the time of booking or once on site by card payment over the phone to our office. Please call our team on 0203 633 2143 for a quote and advice.

For 24 hour Pest Control in Islington N1 Call Empire on 0203 633 2143