24 HOUR PEST CONTROL IN BARNET
Our team can support you with a pest predicament. The team at Empire Pest Control are highly trained. Our specialists have had decades of combined experience and can easily sort out pest control infestations with the optimum efficiency and the least trouble to you. This is the case regardless of if it is bedsits, maisonettes, terraced houses or mansions.
Pest control can constitute a severe issue and urgent situations do occur. This is the reason we have 24 hr pest control in Barnet. This could happen with both your home and companies. Whatever the reasons, you may be trying to cope with an unanticipated pest infestation. Our operatives can resolve any type of pest infestation, whether this is mice, cockroaches or wasps. Empire Pest Control have the capability to take care of your issue, irrespective of the scale.
Empire is additionally an industrial Barnet pest control service. We acknowledge that having vermin or insects could often inhibit your business from having the ability to continue running. We offer a variety of treatments and pest management programmes for commercial businesses that are in need of long term pest measures. Our knowledgeable professionals are certified and highly qualified to remove all Barnet commercial pests. Empire Pest Control are able to cater for any commercial building. We cover small and huge companies and community service buildings kinds, like hospitals, colleges or churches.
Barnet N11 24 hour Pest Control Services
Business pest control will be required whether your Barnet place of work is offices or a retail space. Owners need to guarantee they organise regular pest maintenance services. To get the most from your staff, they require to operate in clean and positive environment. Pest control is also crucial for workshops and also if you own a café or catering company. Stored goods can frequently become contaminated by intrusive pests such as rodents and insects. Empire Pest Control's technicians can perform our pest control procedures in such a way that creates barely any interruption to your working day. EPC will likewise do that without creating undue damage to your building or stock. Give us a call asap and allow Empire Pest Control to deal with the situation.

North London 24 hour Pest Control in Barnet
At Empire Pest Control we have over 20 years experience in the pest control industry and we are the leaders in 24 hour pest control for North London. Our specialised team can eliminate and thwart all pests big and small; we have come across them all! We are also a member of the BPCA so you can feel confident as we are qualified and abide to health and safety. We can help you with your domestic or commercial pest issue. Call us today 0800 633 5220.
Due to three main aspects, density, flats, and close proximity to airports, London is experiencing a rise of pests. However, your Barnet N11 property does not have to have a pest problem. Here at EPC we can supply you with professional Barnet N11 pest control solutions. Our Barnet N11 pest control team carry out full site surveys and supply efficient action plans that will be bespoke to your pest problem.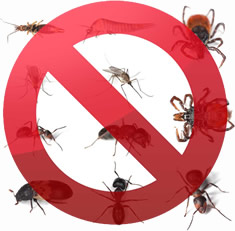 Sometimes all it takes for pest prevention or to control the pest problem in Barent N11 is to keep the home or business clean and tidy. However, for some pest problems in Barnet N11 this is not enough. For example, mice find their way into properties through the smallest of holes and wasps build nests in hard to reach places. EPC's fully trained pest technicians execute high-quality pest elimination or pest deterrence in Barnet N11.
We offer an 24 hour emergency pest control service at EPC as we have a 24 hour phone line and a 24 hour rapid response pest control team.
Call us now 0800 633 5220 for expert pest advice for residential or commercial pest control solutions. Or fill out the form on the left and we will get in touch with you. We find solutions to any pest, including (but not exclusive to) ants, cockroaches, fleas, mice, flies, wasps, bedbugs, rats, pigeons, moths, foxes and squirrels.
For 24 hour Pest Control in Barnet N11 Call Empire on 0800 633