24 HOUR PEST CONTROL IN HIGHBURY
Empire Pest Control are available to assist you with a pest situation. Our professionals here at Empire Pest Control are thoroughly trained. Our technicians have had years of experience and can easily deal with pest control emergencies with the maximum results and the minimum hassle to your home life. This is true whether it is flats, penthouse suites, semis or detached homes.
Pest control could become a significant problem and emergency situations often occur unexpectedly. This is the reason why we are available for 24/7 pest control in Highbury. Problems may occur in both residential property and businesses. For some reasons, your company may be trying to cope with an unforeseen pest infestation. Our operatives can handle any type of pest invasion, whether that is rats, ants or wasps. Empire Pest Control have got the knowhow to handle your issue, irrespective of the scale.
Highbury N5 Pest Control Services
Empire is in addition a commercial Highbury pest control firm. We recognise that having insects or vermin may sometimes stop your service from being able to stay open. We provide a full range of remedies as well as pest control agreements for businesses which are in need of routine pest prevention. Empire's reputable team are certified and fully qualified to remove all Highbury business pests. Our specialists can serve any retail property. This includes small and large companies as well as public service kinds, such as hospitals, places of education or hotels.
Business pest control will be needed whether your Highbury work environment is offices or a shop. Proprietors must make sure they factor in regular pest control services. In order to get the most from your staff members, they need to be in clean and enjoyable ambience. Pest control is likewise needed for factories as well as if you own a café or takeaway service. Stored goods can sometimes fall prey to pests such as rodents and insects. Our professionals can provide our pest control plans in a way that brings hardly any disruption to your work day. EPC can additionally do this without involving extraneous damage to your equipment or supplies. Contact us today and let Empire Pest Control to handle the issue.

North London 24 Hour Pest Control in Highbury N5
At Empire Pest Control we are a team of professional yet friendly pest controllers that are dedicated in the control of all pests in Highbury N5. We have localised knowledge Highbury N5 as we have teams based in and around the area. As we are a member of the BPCA you can be reassured that we will supply a safe and efficient service to both the residential and the commercial.
We are pest control exerts for London. For commercial 24 hour pest control in Highbury N5 you can take advantage of our full on-site assessment and effectiveness. For residential pest control our comprehensive services protect your home, family and pets. We provide comprehensive and bespoke strategies, competitively priced.
The EPC process for Highbury N5 pest control is eliminative and deterrent. Our comprehensive and effective pest solutions may require repeat visits to eradicate your pests or our qualified technicians may propose on going deterrent measures. Our level of excellence is unmatched in North London, and surrounding areas.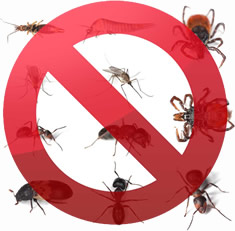 Call us now 0800 633 5220 for expert 24 hour pest advice for residential or commercial pest control solutions. Or fill out the form on the left and we will get in touch with you. We have an emergency pest control facility as our pest control specialists are on call 24 hours.
We find solutions to any pest, including (but not exclusive to) ants, cockroaches, fleas, mice, flies, wasps, bedbugs, rats, pigeons, moths, foxes and squirrels.
For Pest Control in Highbury N5 Call Empire on 0800 633
If you require pest control london for any other pest Call 0800 633 5220