24 HOUR PEST CONTROL IN NEASDEN
Our team will help you with a pest infestation. The professionals at Empire Pest Control are trained. Our professionals have had decades of experience and are able to deal with pest control problems with the utmost success and the least headache to your daily life. This is true no matter it is flats, blocks of flats, cottages or detached homes.
Rodent or insect control can be a severe problem and urgent situations sometimes happen any time. That is the reason why we offer 24-hour pest control in Neasden. Problems can occur in both residential buildings and companies. For any reasons, your household may be experiencing an unanticipated pest invasion. Our operatives will deal with any type of pest infestation, whether this is squirrels, rats or a wasp's nest. Empire have the knowhow to manage your infestation, no matter the extent.
Empire is also a commercial and industrial Neasden pest control solution provider. We comprehend that having insects or vermin may sadly stop your company from having the ability to operate. We offer a wide variety of solutions as well as pest maintenance contracts for services who need long term pest procedures. Empire's trustworthy employees are accredited and qualified to remove all Neasden industrial pests. We have the ability to service any kind of retail property. This includes small scale and huge businesses and also community buildings things, for instance hospitals, schools or churches.
Neasden NW2 24 hour Pest Control Services
Commercial pest control will be essential no matter your Neasden workplace is offices or a warehouse. Proprietors ought to ensure they organise regular pest control solutions. To get the most from your staff, they require to experience healthy and pest free ambience. Pest control is additionally needed for warehouses as well as if you run a dining establishment or takeaway service. Stored products can often become a target for pests such as rats and mice. Empire Pest Control's operatives will execute our pest control procedures in a way that causes hardly any disturbance to your working day. Our company will additionally do this without involving undue damage to your building or products. Contact us asap and hire Empire Pest Control to manage the issue.

North London 24 hour Pest Control in Neasden NW2
As a member of the BPCA, Empire Pest Control is a professional pest control company with fully trained and expert technicians. You can be confident that EPC is a team of 24 hour  pest control specialists. EPC will remove, exterminate or prevent pests for both residential and commercial customers. EPC can provide expertise, reasonable prices and a 24 hour pest control response aim making them the leading pest control company in Neasden NW2,
We carry out specialist pest removal, pest extermination and pest prevention and treat each pest issue individually. We can provide one-off services and contracts for residential and commercial clients. In Neasden NW2 we carry out pest treatments for (but not exclusive to) ants, cockroaches, fleas, mice, flies, wasps, bedbugs, rats, pigeons, moths, foxes and squirrels.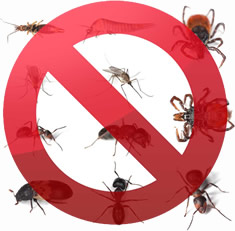 At EPC, we have localised knowledge of Neasden NW2 and complete modern pest control treatments humanely and with consideration to the environment. This allows for our pest control technicians to carry out the best treatments. All of our pest control services are carried out with full professionalism.
Emergency pest control treatments in Neasden NW2 are available with our 24 hour line 0800 633 5220 and 24 hour pest control response aim. To prevent reoccurring pest problems we provide expertise on pest prevention.
Call us now on 0800 633 5220 for an instant quote on 24 hour pest control Neasden NW2, alternatively fill in the instant request form on the right and one of our team will call you back.
For 24 hour Pest Control in Neasden NW2 Call Empire on 0800 633