24 HOUR PEST CONTROL IN KENTISH TOWN
We will support you with any type of pest problem. Our professionals here at Empire Pest Control are carefully trained. Our technicians have had many years of experience and can easily deal with pest control issues with the optimum success and the minimum aggravation to your household. This is the fact regardless of whether it is small flats, maisonettes, semis or mansions.
Pest control is a serious problem and emergency situations do happen any time. This is why we offer 24-hour pest control in Kentish Town. This can happen with both residential property as well as companies. For various reasons, your household may be trying to manage an unforeseen pest infestation. EPC are able to handle any sort of pest invasion, if this is mice, ants or wasps. Empire have the specialist knowledge to solve your problem, no matter the level.
Empire is additionally a business Kentish Town pest control service. We understand that suffering from insects or vermin could sadly prevent your organisation from being able to run. We have on offer a full range of remedies as well as pest maintenance contracts for companies who might need ongoing pest measures. Empire Pest Control's reliable professionals are licensed and highly qualified to eliminate all Kentish Town industrial pests. We can serve any kind of industrial premises. This covers small and huge businesses and even public service things, including hospitals, places of education or hotels.
Kentish Town NW5 24 hour Pest Control Services
Business pest control will be essential whether your Kentish Town workplace is an office building or a retail store. Managers ought to ensure they book in scheduled pest management measures. To get the most from your staff members, they require to be in healthy and enjoyable space. Pest control is also needed for stockrooms as well as if you own an eat-in service or catering company. Stored goods can often become a target for intrusive pests such as insects and rodents. Empire Pest Control's operatives can perform our pest control treatments in such a way that creates hardly any interference to your work routine. We will also do that without doing any damage to your property or supplies. Contact us as soon as possible and hire Empire Pest Control to manage the issue.

North London Pest Control in Kentish Town
Empire Pest Control is a 24 hour professional pest control company with fully qualified pest control technicians. As we are members of the BPCA you can be confident that we are able to provide you with expert pest solutions safely and efficiently. At EPC, we ensure that our customers, domestic or commercial, are treated with professionalism, given affordable prices and have a rapid pest control response goal. We are the leading Kentish Town pest control company.
A local understanding of Kentish Town NW5 is important for successful pest control treatments and at EPC we have that knowledge. All of our pest control specialists are able to give you advice on our pest treatments which are humane and eco-friendly. Our pest control treatments are completed with expertise, professionalism and efficiency.
We are also able to provide 24 hour emergency pest control services in Kentish Town with the use of our EPC 24 hour line 0800 633 5220 and 24 hour pest control response. To avoid reoccurring pest problems we provide pest prevention.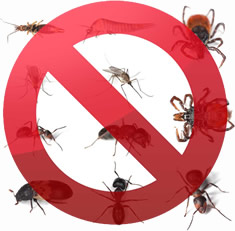 We achieve quality pest removal, pest extermination and pest prevention along with each pest problem receiving bespoke service. We can offer one-off services and contracts for commercial and domestic customers. In Kentish Town NW5 we supply pest services for (but not exclusive to) ants, cockroaches, fleas, mice, flies, wasps, bedbugs, rats, pigeons, moths, foxes and squirrels.
Call us now on 0800 633 5220 for an instant quote on 24 hour pest control Kentish Town, alternatively fill in the instant request form on the right and one of our team will call you back.
For Pest Control in Kentish Town NW5 Call Empire on 0800 633