Tottenham N17 24 hour Pest Control Services
North London 24 hour Pest Control in Tottenham
At Empire Pest Control we are experts in pest controlling in North London as we have over 20 years experience. Our pest control specialist team can remove and prevent all pests large and small; we have come across it all! We are members of the BPCA which allows you to have peace of mind that we are fully qualified professionals. If you would like to discuss how we can help you with your residential or commercial pest problem call our team today 0800 633 5220.
Due to three main factors, population density, the abundance of high-rise flats, and the close proximity to four major airports, London is experiencing an explosion of pests. However, there is absolutely no reason why your Tottenham home can't be completely free from pests. Here at EPC we can provide you with specialist Tottenham N17 pest control solutions. Our Tottenham N17 24 hour pest control team will survey your property and provide an efficient action plan that will be tailored to your pest problem.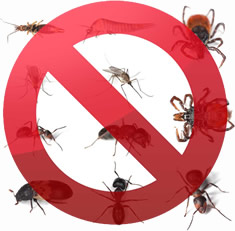 In some instances all it takes to prevent pests or to control the pest situation in Tottenham N17 will be to keep a clean and tidy home or business. However, for some pests this is not enough. Bedbugs are so small that they can hide anywhere and can rarely be spotted. Or mice can be sneaky that they will come in through any hole in the building that is no smaller than a 10 pence piece! EPC's fully trained pest technicians can implement pest removal or 24 hour pest prevention in Tottenham N17.
We do offer an 24 hour emergency pest control service at EPC as we have a 24 hour phone line and a 24 hour rapid response pest control team.
Call us now 0800 633 5220 for expert pest advice for residential or commercial pest control solutions. Or fill out the form on the left and we will get in touch with you. We find solutions to any pest, including (but not exclusive to) ants, cockroaches, fleas, mice, flies, wasps, bedbugs, rats, pigeons, moths, foxes and squirrels.
For 24 hour Pest Control in Tottenham N17 Call Empire on 0800 633