24 HOUR PEST CONTROL IN TOTTENHAM
Our team will assist with your pest issue. The specialists at Empire Pest Control are fully trained. Our specialists have had years of experience and can easily take care of pest control problems with the greatest results and with no inconvenience to you. This is true whether it is small houses, blocks of flats, terraced houses or country piles.
Insect or rodent control can be a significant issue and urgent situations sometimes occur anytime. That is the reason we offer 24 hr pest control in Tottenham. Problems may occur with both residential houses as well as businesses. For whatever reasons, you might be trying to manage an unexpected pest attack. EPC's workforce have the ability to manage any type of pest variety, if that is squirrels, cockroaches or a wasp nest. Our professionals have got the capability to manage your infestation, whatever the level.
Empire is also an industrial and commercial Tottenham pest control solution provider. We understand that discovering rodents or insects may sometimes prevent your organisation from being able to open up. We offer a wide array of remedies as well as pest maintenance agreements for business establishments that are in need of consistent pest measures. Our trustworthy specialists are licensed and qualified to remove all Tottenham industrial pests. Our technicians are able to serve any retail property. We can accommodate small scale and big businesses as well as public service types, such as nursing homes, schools or car parks.
Tottenham N17 24 hour Pest Control Services
Industrial pest control will be necessary regardless of whether your Tottenham work environment is offices or a warehouse. Owners ought to ensure they arrange routine pest control solutions. In order to get good productivity out of your employees, they require to operate in healthy and enjoyable ambience. Pest control is also crucial for storage facilities as well as if you own a restaurant or catering firm. Stored goods can commonly become affected by pests such as insects and rodents. EPC's technicians will provide our pest control regimes in such a way that causes a minimum of disturbance to your work day. Empire can also do all that without creating any harm to your equipment or supplies. Ring us asap and contract Empire Pest Control to handle the issue.

North London 24 hour Pest Control in Tottenham
At Empire Pest Control we are experts in pest controlling in North London as we have over 20 years experience. Our pest control specialist team can remove and prevent all pests large and small; we have come across it all! We are members of the BPCA which allows you to have peace of mind that we are fully qualified professionals. If you would like to discuss how we can help you with your residential or commercial pest problem call our team today 0800 633 5220.
Due to three main factors, population density, the abundance of high-rise flats, and the close proximity to four major airports, London is experiencing an explosion of pests. However, there is absolutely no reason why your Tottenham home can't be completely free from pests. Here at EPC we can provide you with specialist Tottenham N17 pest control solutions. Our Tottenham N17 24 hour pest control team will survey your property and provide an efficient action plan that will be tailored to your pest problem.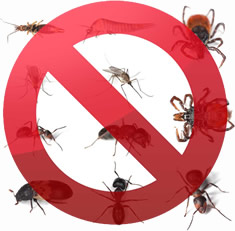 In some instances all it takes to prevent pests or to control the pest situation in Tottenham N17 will be to keep a clean and tidy home or business. However, for some pests this is not enough. Bedbugs are so small that they can hide anywhere and can rarely be spotted. Or mice can be sneaky that they will come in through any hole in the building that is no smaller than a 10 pence piece! EPC's fully trained pest technicians can implement pest removal or 24 hour pest prevention in Tottenham N17.
We do offer an 24 hour emergency pest control service at EPC as we have a 24 hour phone line and a 24 hour rapid response pest control team.
Call us now 0800 633 5220 for expert pest advice for residential or commercial pest control solutions. Or fill out the form on the left and we will get in touch with you. We find solutions to any pest, including (but not exclusive to) ants, cockroaches, fleas, mice, flies, wasps, bedbugs, rats, pigeons, moths, foxes and squirrels.
For 24 hour Pest Control in Tottenham N17 Call Empire on 0800 633