24 HOUR PEST CONTROL IN STRATFORD
Our company are here to help you out with any sort of pest predicament. Our service technicians at Empire Pest Control are fully trained. They have had many decades doing pest control and can easily fix pest control problems with the optimum results and the minimum hassle to your life. This is the case whether it is bedsits, blocks of flats, terraced houses or detached homes.
Insect or rodent control could be a significant problem and emergency circumstances sometimes happen any time. That is why we provide 24-hour pest control in Stratford. Problems could occur in both residential houses and commercial premises. For any reasons, your company may be trying to cope with a sudden pest attack. Our technicians are able to handle any sort of pest variety, if this is mice, rats or a wasp nest. Empire Pest Control have the expertise to take care of your issue, regardless of the level.
Empire is additionally a business Stratford pest control service. We comprehend that discovering insects or vermin can sadly stop your company from being able to continue running. We are offering a full range of services as well as pest management programmes for businesses who require consistent pest prevention. Empire Pest Control's skilled professionals are licensed and qualified to eliminate all Stratford business pests. We can serve any kind of business building. This includes smaller and huge businesses and public buildings types, like hospitals, places of education or churches.
Stratford E15 Pest Control Services
Industrial pest control is necessary whether your Stratford work space is an office building or a retail space. Proprietors need to ensure they book in ongoing pest management measures. To get the best out of your personnel, they should be able to be in a sanitary and pleasant environment. Pest control is additionally vital for warehouses and also if you own a dining establishment or catering company. Stored items can frequently become contaminated by unwanted pests such as rats and mice. EPC's professionals will apply our pest control plans in such a way that causes a minimum of interference to your work day. We will likewise do all this without causing unnecessary damage to your equipment or supplies. Get in touch with us today and hire Empire Pest Control to sort out the issue.

East London Pest Control in Stratford E15
At Empire Pest Control, our team of time honoured pest control officers have an unparalleled level of knowledge and experience, making us the foremost providers of pest control in the East London area and throughout London. There is no type of pest infestation that we haven't successfully dealt with. Our combination of affordable pricing and outstanding service levels makes us the leading providers of pest control in Stratford E15.
We are the leading Pest Control company in Stratford E15, we offer a wide range of pest control services in Stratford E15 to eliminate unwanted pests from your premises. EPC also offer advice and help to prevent unwanted pests gaining access back into your property. We carry out one-off treatments and contract work to both commercial and domestic customers in East London and the surrounding areas. Our aim is to deal with your request within 24 hours from the time of your call. one of the most common nuisance that affect people and properties daily, whether residential or commercial are a variety of pests, e.g. rats, moths, birds and insects, to mention only a few.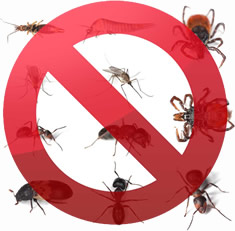 Here at EPC we are renowned for delivering an unbeatable standard of service to both our residential clients, and our commercial clients. EPC's pest control Stratford E15 services offer a supreme level of localised knowledge, along with all the benefits of modern, humane, environmentally friendly pest control techniques, all provided at prices that represent tremendous value to our clients. There is no other Stratford E15 pest control service provider that understands the unique challenges with pest control Stratford E15 and East London faces, and how to best deal with them.
We at EPC pride ourselves not only on the high standard of work we carry out but on our undisputed reputation. Call us now on 0800 633 5220 for an instant quote on pest control Stratford E15, alternatively fill in the instant request form on the right and one of our team will call you back.
For Pest Control in Stratford E15 Call Empire on 0800 633
If you require pest control london for any other pest Call 0800 633 5220