24 HOUR PEST CONTROL IN LEYTON
Our team are on hand to help with any sort of pest infestation. Our technicians at Empire Pest Control are highly trained. Our team members have had years working in this field and can sort out pest control concerns with the utmost success and the minimum trouble to your household. This is the fact no matter it is bedsits, tower blocks, semis or mansions.
Rodent or insect control could become a significant issue and emergency situations sometimes happen any time. That is the reason we provide 24 hour pest control in Leyton. Problems could happen with both homes and service providers. For some reasons, one may be struggling with a sudden pest attack. We can manage any sort of pest species, if that is mice, cockroaches or a wasp nest. EPC have got the specialist knowledge to handle your problem, no matter what the scale.
Empire is in addition a commercial Leyton pest control company. We comprehend that finding insects or rodents might unfortunately inhibit your company from having the ability to open. We have on offer a wide array of services and also pest maintenance contracts for companies which may need consistent pest measures. EPC's knowledgeable team are accredited and fully qualified to get rid of all Leyton industrial pests. Our staff have the ability to cater for any type of industrial premises. This includes smaller and big businesses and community buildings types, for example medical centres, colleges or churches.
East London Pest Control Experts in Leyton E10
Commercial pest control is bound to be essential regardless of if your Leyton work environment is an office building or a shop. Managers must make sure they have ongoing pest control services. In order to get good productivity from your employees, they need to have a hygienic and enjoyable environment. Pest control is additionally needed for workshops as well as if you have café or restaurant or catering company. Stored products can frequently be infested by unwelcome pests such as rats and mice. EPC's specialists can execute our pest control plans in a manner that causes not much interruption to your work day. We can likewise do all that without causing any damage to your building or products. Call us asap and commission Empire Pest Control to resolve the situation.

East London Pest Control Experts in Leyton E10
At Empire Pest Control we have over 20 years experience, are members of the BPCA, fully qualified and COSHH compliant. We are the foremost providers of 24 hour pest control in Leyton E10 area and throughout London. There is no type of pest infestation that we haven't successfully dealt with. Our combination of affordable pricing and outstanding service levels makes us the leading providers of pest control in the Leyton area.
We offer a wide range of pest management services throughout Leyton and can quickly and professionally eliminate unwanted pests from your premises, whether domestic or business premises. EPC also offer advice and help to prevent unwanted pests gaining access back into your property. We carry out one-off treatments and contract work to both commercial and domestic customers in East London and the surrounding areas.
Our team in Leyton E10 can respond quickly to your pest and vermin emergencies and can provide knowledge of the local pest problems. Empire Pest Control regularly provides 24 hour pest control solutions for (but not exclusive to) ants, cockroaches, fleas, mice, flies, wasps, bedbugs, rats, pigeons, moths, foxes and squirrels.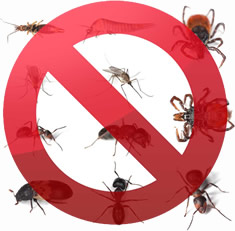 Here at EPC we are renowned for delivering an unbeatable standard of service to both our residential clients, and our commercial clients. EPC's pest control Leyton E10 services offer a supreme level of localised knowledge, along with all the benefits of modern, humane, environmentally friendly pest control techniques, all provided at prices that represent tremendous value to our clients. There is no other pest control provider covering Leyton that understands the unique challenges the local community faces and the types of pests encountered. We know precisely how to deal with the pests you will be familiar with because of our experience and expertise in dealing with pests resident within your locality.
We at EPC pride ourselves not only on the high standard of work we carry out but on our undisputed reputation. Call us now on 0800 633 5220 for an instant quote on pest control Leyton E10, alternatively fill in the instant request form on the right and one of our team will call you back.
For Pest Control in Leyton E10 Call Empire on 0800 633 5220