Witham CM8 Pest Control Services
Pest Control in Witham CM8
At Empire Pest Control, our team of time honoured pest control officers have an unparalleled level of knowledge and experience, making us the foremost providers of pest control in Essex and London. There is no type of pest infestation that we haven't successfully dealt with. Our combination of affordable pricing and outstanding service levels makes us the leading providers of pest control in Witham CM8.
We are the leading Pest Control company in Witham CM8, we offer a wide range of pest control services in Witham CM8 to eliminate unwanted pests from your premises. EPC also offer advice and help to prevent unwanted pests gaining access back into your property. We carry out one-off treatments and contract work to both commercial and domestic customers in Essex and the surrounding areas. Our aim is to deal with your request within 24 hours from the time of your call. one of the most common nuisance that affect people and properties daily, whether residential or commercial are a variety of pests, e.g. rats, moths, birds and insects, to mention only a few.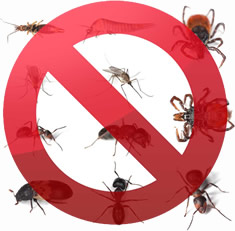 Here at EPC we are renowned for delivering an unbeatable standard of service to both our residential clients, and our commercial clients. EPC's pest control Witham CM8 services offer a supreme level of localised knowledge, along with all the benefits of modern, humane, environmentally friendly pest control techniques, all provided at prices that represent tremendous value to our clients. There is no other Witham CM8 pest control service provider that understands the unique challenges with pest control Witham CM8 and Essex faces, and how to best deal with them.
We at EPC pride ourselves not only on the high standard of work we carry out but on our undisputed reputation. Call us now on 0203 633 2143 for an instant quote on pest control Witham CM8, alternatively fill in the instant request form on the right and one of our team will call you back.
Pests Witham – FAQ
Do you cover areas outside of Witham?
Yes, our team at Empire cover all areas in and around Witham offering a quick response time. Please call us on 0203 633 2143 where a member of our team will advise you on the best treatment for your infestation.
Do you offer pest control to commercial properties in Witham?
Yes, we treat many commercial propertyies in the Witham area whether it is a short term treatment needed or a contract, we have the solution for you. Our team here can carry out a survey to assess what is the most necessary and cost effective treatment.
What precautions must I take whilst you are treating my house for fleas?
When treating fleas we use an insecticide which means the house must be vacated, including pets and fish tanks that must be removed or sealed, this is during the treatment and for four hours after the treatment is finished.
I have a young family can you still help me with my pest problem?
Yes, we can still help with your infestation and all treatments are safe and left secure on site. Once on site our team will carry out a COSHH assessment to determine which chemicals will be safe to use depending on the surroundings.
Can I get rid of bed bugs myself?
There are many DIY treatments on the internet which can cost considerable amounts of money but bed bugs are one of the most difficult insects we have to treat. On so many occasions we treat properties where the owners have tried DIY themselves and wasted both their time and money. We believe in this case it is best left to the professionals.
Can you help get rid of a pigeon problem?
Yes, Empire pest control carry out a wide range of treatments for pigeons from netting areas to prevent access, placing spikes to prevent the pigeons nesting in certain areas. In some cases where health and safety allows we carry out pigeon shoots to eliminate the issue completely.

For Pest Control in Witham CM8 Call Empire on 0203 633 2143