Rainham RM13 Pest Control Services
Essex Pest Control in Rainham
At Empire Pest Control, our team of time honoured pest control officers have an unparalleled level of knowledge and experience, making us the foremost providers of pest control in Essex and London. There is no type of pest infestation that we haven't successfully dealt with. Our combination of affordable pricing and outstanding service levels makes us the leading providers of pest control in Rainham RM13.
We are the leading Pest Control company in Rainham RM13, we offer a wide range of pest control services to eliminate unwanted pests from your premises. EPC also offer advice and help to prevent unwanted pests gaining access back into your property. We carry out one-off treatments and contract work to both commercial and domestic customers in Essex and the surrounding areas. Our aim is to deal with your request within 24 hours from the time of your call. one of the most common nuisance that affect people and properties daily, whether residential or commercial are a variety of pests, e.g. rats, moths, birds and insects, to mention only a few.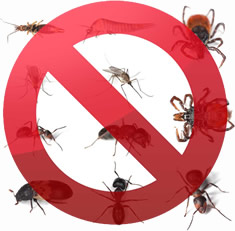 Here at EPC we are renowned for delivering an unbeatable standard of service to both our residential clients, and our commercial clients. EPC's pest control Rainham services offer a supreme level of localised knowledge, along with all the benefits of modern, humane, environmentally friendly pest control techniques, all provided at prices that represent tremendous value to our clients. There is no other Rainham RM13 pest control service provider that understands the unique challenges with pest control Rainham RM13 and Essex faces, and how to best deal with them.
We at EPC pride ourselves not only on the high standard of work we carry out but on our undisputed reputation. Call us now on 0203 633 2143 for an instant quote on pest control Rainham RM13, alternatively fill in the instant request form on the right and one of our team will call you back.
Pests Rainham – FAQ
I own business premises in Rainham, would I need to vacate the building during your work?
No, in Rainham our qualified team can carry out most treatments whilst employees are working. It is very rare that you will have to evacuate the premises. At the time of booking our highly experienced office team will advise you on any measures needed before and during the treatment.
The premises are air conditioned, would I need to turn this off?
No, not generally. There are only a few treatments that we carry out that would require the air conditioning to be turned off but our surveyor would explain the whole process before the pest control treatment has been started giving plenty of time to cover any concerns you have.
How often is your company in the Rainham area?
We have technicians located in Rainham to enable us to offer a fast response time with treatments being carried out within just a few hours of calling. For availability and advice please call us on 0203 633 2143 and we'll be happy to help in whatever way we can.
Do you offer pest control contracts for businesses?
Yes, we offer many types of contracts to suit your business needs and already treat many businesses in and around Rainham. Contact us for a free survey and quote for your business premises and then you'll be able to consider if our services are needed.
How long is the contract duration period?
The contract period is for 12 months and can consist of anything from 4 visits plus, with payments made by direct debit quarterly. After that period the contract is then a rolling contract and can be cancelled with a 3-month cancellation notice at any point after the first year.
Are industrial premises in Rainham more of a pest problem than other areas?
Industrial areas carry their own unique issues that can encourage certain pests but there are many factors that can cause an increase in pest activity for example rivers, road works, properties being refurbished, excess public waste, lack of professional pest control and so many more factors.

For Pest Control in Rainham RM13 Call Empire on 0203 633 2143