Ealing W5 24 hour Pest Control Services
West London 24 hour Pest Control in Ealing W5
Empire Pest Control offers the expert pest control services in Ealing W5 and surrounding areas. We can provide complete pest control packages for both domestic and commercial properties. We are members of the BPCA!
At EPC we have qualified pest control technicians that comply with Health & Safety legislation and COSHH and are based in and around Ealing W5 so that they can provide local and expert services.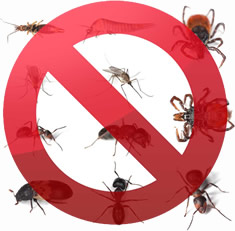 At EPC we cover all areas of Ealing W5 and can provide a full range of 24 hour pest control services. We only us the latest methods of pest control detection, prevention and eradication.
If you have an emergency pest situation at EPC we have an 24 hour emergency pest control service for Ealing W5, call us now, 0203 633 2143.
EPC has over 20 years experience in pest control and as all of our team are fully qualified we can provide expert pest control services for all pests including (but not exclusive to) ants, cockroaches, fleas, mice, flies, wasps, bedbugs, rats, pigeons, moths, foxes and squirrels.
Pests Ealing – FAQ
I run a hotel in Ealing, can you help?
Yes, our commercial team here at Empire offer both short term and longer term services for many businesses established in Ealing and all areas surrounding. Each treatment has to be tailored to your specific requirements for your particular pest problem.
Do you have local pest control technicians in Ealing?
Yes, we have technicians that live in and around Ealing to ensure we can provide a fast and efficient response as we are aware that an infestation can be a very stressful experience and cost a business a lot of money plus, it can all to easily affect its reputation.
What type of pest control is safe for pets?
Yes, our treatments we carry out in and around Ealing are safe for pets. We have a very knowledgeable team who will carry out a COSHH assessment once on site to determine which treatment to use depending on the surroundings and who is on site regarding animals and humans.
What are the best pest control methods for fleas?
The best method for fleas is a blanket spray through out the property as long as you get a 70% coverage and flea being such a mobile insect will take the insecticide on board this means in most cases there is very little if not none at all for the customer to do.
Can I get rid of fleas by using a carpet cleaner?
No, we wish it was that simple to get rid of fleas, the only two ways that we use to get rid of fleas are chemical treatments or a heat treatment. In most cases people go for the chemical treatment mainly due to cost as a heat treatment would start at £800.00 and a chemical treatment starts at £195.00.

For 24 hour Pest Control in Ealing W5 Call Empire on 0203 633 2143