Chiswick W4 Pest Control Services
West London Pest Control in Chiswick
Empire Pest Control are here to deal with your pest problems in Chiswick W4 professionally and efficiently. We remove the stress and irritation caused by unwelcome pest infestations. As we are members of the BPCA you can feel confident in our services.
Our team in Chiswick W4 can respond quickly to your pest and vermin emergencies and can provide knowledge of the local pest problems. Empire Pest Control regularly provides pest control solutions for (but not exclusive to) ants, cockroaches, fleas, mice, flies, wasps, bedbugs, rats, pigeons, moths, foxes and squirrels.
The member of our pest control team that will visit your property will be BPCA qualified and complaint with health and safety legislation and COSHH. We are able to provide professional pest control treatments in the Chiswick W4 area.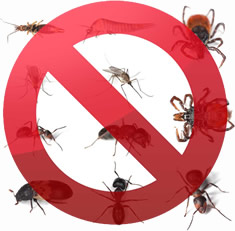 Removing pests from domestic and commercial properties is important as pests can present serious damage to health and property. Pests such as mice, rats and cockroaches spread diseases by carrying harmful pathogens. Wasps, bed bugs and fleas frequently cause stress and allergies. Squirrels, rats and mice can damage properties by gnawing through timbers and wires. Carpet pests such as moths can cause expensive damage to fabrics.
We're here to help prevent, control and solve your pest control in Chiswick W4. We offer a wide variety of pest control services, including contracts, one-offs and emergency pest control call outs.
Pests Chiswick – FAQ
Do you have a local pest expert in Chiswick?
Yes, we have technicians based in Chiswick and all areas surrounding so that we can provide a quick response time. We carry out many different types of treatments and depending on your requirements these can be adjusted for your convenience.
Do I have to pay for your service on the same day?
Yes, when our technicians come to carry out your treatment you will need to make your payment whilst on site or at the time of booking. Payment does depend on the circumstances as to whether it is a 3-part treatment or a contract and whether the treatment is for a business or individual, however this will be explained at the time of booking.
Does your service get rid of mice?
Our pest control team here in Chiswick provide a very rapid 24 hours a day response for a mice removal and eradication service. Whether it is a catch and dispatch or a long-term programme for pest prevention and control, we will have a tailor-made solution for you.
Can you remove a moth infestation?
Yes, Empire carry out hundreds of successful treatments for moths, the only issue we have with moths is that being such a mobile insect if your neighbours have the same problem or in the case where you have a communal area the infestation can return, in these cases where the issue is environmental we would consider a longer term program.
I have a pet in my house, will your service be harmful?
No, all our insecticides that we use are safe for humans, including children and animals. Once on site our qualified technician in the Chiswick area will assess their surroundings to determine which insecticides they will use. In some cases, the site will need to be evacuated for up to 4 hours before safely returning. If this is necessary, you will be advised at the time of booking.
How long will your pest control service last?
This very much depends on the treatment being carried out and the extent of the problem. Please call us on 0203 633 2143 where one of our team here can advise you on everything necessary and get one of our Chiswick team out to you quickly.

For Pest Control in Chiswick W4 Call Empire on 0203 633 2143