Chelsea 24 Hour Pest Control Services
Empire Pest Control will deal with your pest and rodent problems in Chelsea SW3 as quickly and discreetly as possible. We eliminate the worry and frustration caused by unwanted pest infestations.
Empire Pest Control is in South London we can respond promptly to your pest and vermin emergency needs 24 hour a day. Empire Pest Control regularly provide pest control one off treatments for our residential customers and service contracts which are pest control programmes for our commercial customers.
Empire treat all kinds of pests including: ants, bed bugs, carpet beetles, moths, cockroaches, fleas, mice, rats, squirrels, bees , wasps.
The pest technician visiting your home or business will be BPCA qualified. We can provide professional pest control treatments in Chelsea. Empire Pest Control are members of the BPCA (British Pest Control Association).

South London Pest Control in Chelsea
At Empire Pest Control, our team of time honoured 24 hour trained staff have an unparalleled level of knowledge and experience, making us the foremost providers of pest control services in Chelsea, covering the South London area. There is no type of pest infestation that we haven't successfully dealt with. Our combination of affordable pricing and outstanding service levels makes us the leading providers of pest extermination in and around the Chelsea suburb.
We are the leading pest company in Chelsea proudly offering a wide range of services aimed to eliminate unwanted pests from your premises. EPC also offer advice and help to prevent unwanted pests gaining access back into your property. We carry out one-off treatments and contract work to both commercial and domestic customers in Chelsea and the surrounding areas. Our aim is to deal with your request within 24 hours from the time of your call. one of the most common nuisances that affect people and properties daily, whether residential or commercial are a variety of pests, e.g. rats, moths, birds and insects, to mention only a few.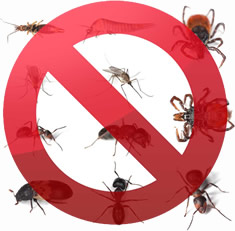 Here at EPC we are renowned for delivering an unbeatable standard of service to both our residential clients, and our commercial clients. EPC's Chelsea service is like all other services we provide throughout London and offers a supreme level of localised knowledge, along with all the benefits of modern, humane, environmentally friendly pest control techniques, all provided at prices that represent tremendous value to our clients. There is no other pest control provider that understands the unique challenges commonly found in Chelsea, and how to best deal with them.
We at EPC pride ourselves not only on the high standard of work we carry out but on our undisputed reputation. Call us now on 0203 633 2143 for an instant quote, alternatively fill in the instant request form on the right and one of our team will call you back.
For 24 Hour Pest Control in Chelsea SW3 Call Empire on 0203 633 2143